Art exhibit party! Kristine and Shotsie Gorman's Joint exhibit at SR2 Gallery!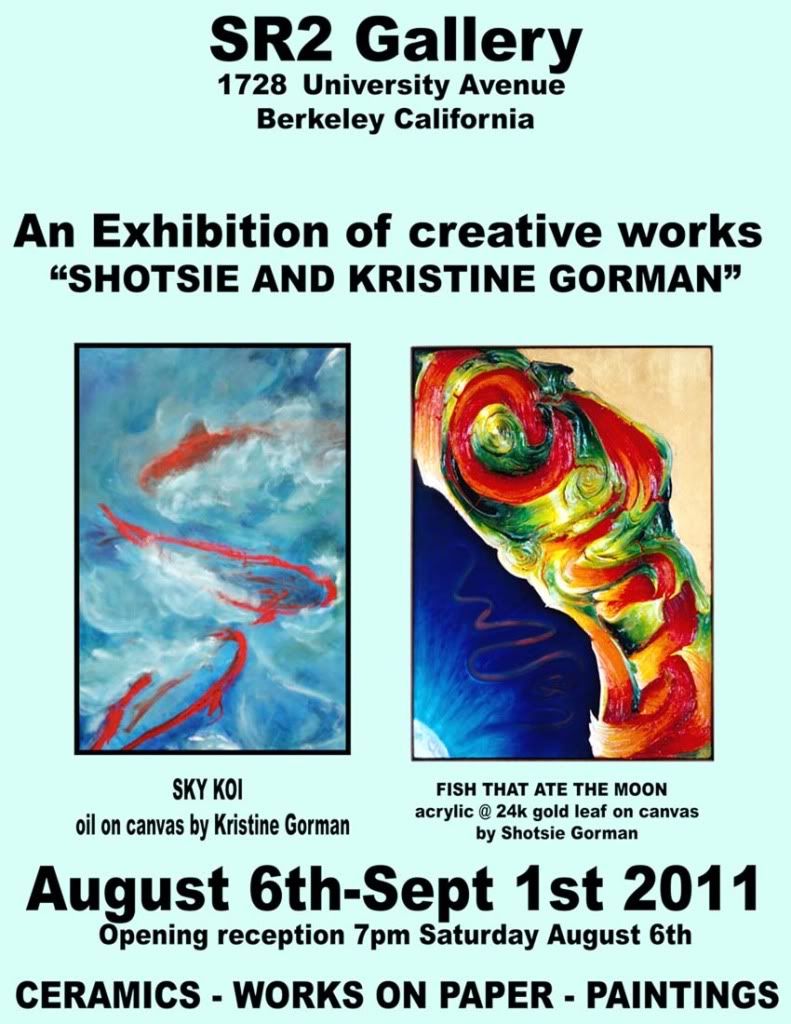 Hoep to see my local mates! Food wine and friends see our amazinr array of art works on paper 3/D paintings Ceramics and oils on Canvas!
Celibrating my wife Kristine's B day as well! Come join in see Sacred Rose tattoo shop a 2000 square foot beaty in Berkeley
starts at 7pm
Marcus Cuff of tattoo magazine will be there shooting the show Annie Sprinkle Charles Gatewood many other bay area luminaries! In cluding YOU!